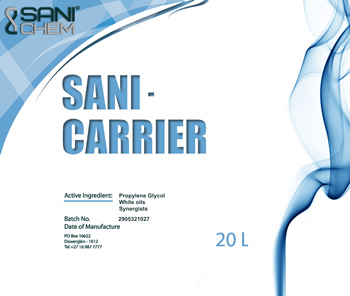 Sani Carrier



Special effect


Our Fogging/Misting products are formulated to offer different types of smoke or haze needed to obtain the required effect, we also offer low lying or high flotation formulations as required.



Frost Protection


Our frost protection is a low lying fog, distributed by means of a thermal fog machine such as the Silver Cloud or Model 1200 unit over the required are to protect the crop from frost during the winter months. Our fog is food grade and offers a success rate well over that of all other methods.
The recommended machines to use.